It's always a good idea to renovate some rooms in your house if you are looking to sell. We want you to remember to sell it right, which means doing the upgrades and renovations properly for the home buyer. It means staying away from "lipstick and mascara" fixes that are covering up major issues with the house. If you have wisely budgeted for bigger remodelling projects, here are some home renovations that will instantly add value to your Winnipeg home:
1) Outdoor Structures
Outdoor structures like decks, fire pits, and pools can bring a lot of extra enjoyment and usable entertaining space to our homes – but do they add real value to the resale price of our homes?
In some cases, yes, they do. In others, with the cost of construction and upkeep, you probably won't ever recoup your investment.
Fences: A new fence will add more privacy and keep kids safe. It can also have an impact on your curb appeal. It can have a positive impact on the value of your home.
Deck: A deck is an investment, but it does pay off. You make your homebuyer feel like they have more useable space. Depending on the material, size, and scope of the project, you can see upwards of 80% of the price of the deck reflected in the new value of the home.
Fire Pit: Fire pits are a nice, cozy way to increase the usability of your yard in the cooler months. This CAN add real value for potential buyers but you'll have to do better than bricks in a circle for it to add value.
Swimming Pool: While pools are great for enjoying the weather and hosting parties, you won't see a monetary return on your pool investment once you factor in all the extra costs to maintain it. If you plan to stay in your home and enjoy the pool for years to come – take the plunge. But it's not a project worth taking on if you're looking to add value.
And remember, even though they're outdoor structures – you need to take care of them like they're part of your main home. Decks, fences, pools, and fire pits all require regular maintenance to keep them safe and strong and looking good. Manitoba weather takes its toll on all outdoor renovations.
Don't forget your garage. A garage door replacement is an easy fix that shows very well when you go to sell your home.
2) A Full Bathroom Remodel
Bathroom and kitchen renovations are the most popular home improvement projects in Winnipeg. You can expect to recover 75% of your investment (according to the Appraisal Institute of Canada). Replacing an outdated vanity, old plumbing and lighting fixtures or adding a new tile floor — will guarantee a lot of bang for your buck and give your bath an updated, modern look. And you will enjoy the upgraded space while you still live there.
If you are considering a full bathroom remodel, you will be looking at changing the flooring, the vanity, shower, tub, toilet and more. Make energy-efficient updates, as they will be good for your home's resale value.
Using a moisture-resistant board in tub areas is a great idea because it creates a continuous line of moisture resistance, helping prevent mould issues. And high quality, uncoupling and waterproof system below your tiles is also an absolute must if you want your renovation to last. Tiling the whole bathroom will bring that high-level of a design touch that makes your bathroom a treasure in your home.
IMPORTANT
Future proof your bathroom! You can add a shower bench and a curbless shower to show potential homebuyers that they can "age in place".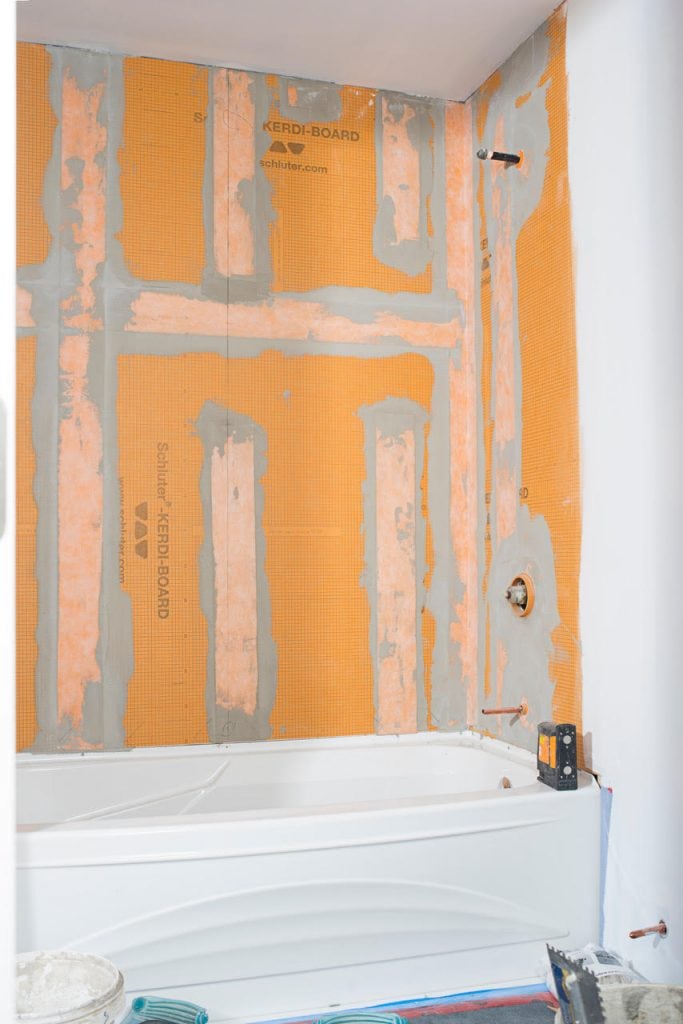 3) Replacing Old Windows
As part of a larger renovation project, new windows can freshen up the appearance of your home, and replacing existing windows with energy-efficient ones can save the homeowner a significant amount of money in heating and cooling costs. Drafty old windows can turn off potential buyers. Doing windows right means a significant cost, both in materials and labour, but pays off down the road, adds liveability, and increases your home's value when selling.
COST: Replacing the windows is fairly expensive (depending on the number of windows, and the product cost and labour) and not to be taken lightly, but it's one investment that can make your money back. If you choose the most energy-efficient windows, it is possible that the installation cost will be offset by how much you save over time on your heating and cooling.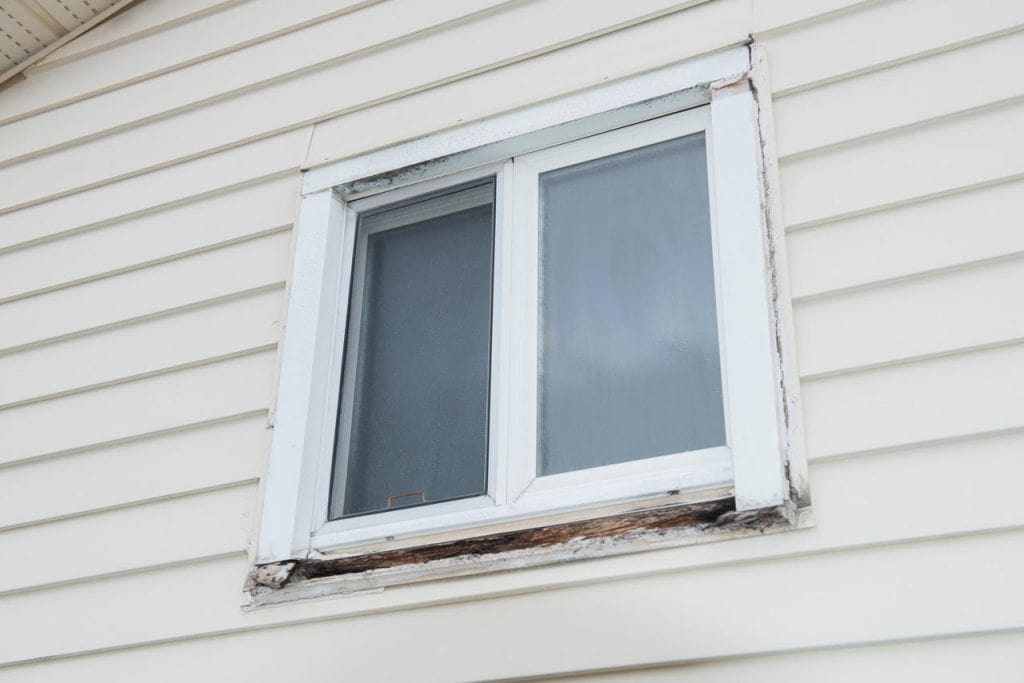 4) Attic Insulation and Repairs
Adding attic insulation will lead to cost savings as well as cut your monthly energy bills. This is undoubtedly attractive to potential home buyers. If they notice ice dams as they walk up to your home, that will be a red flag for them.
You've got a few options when it comes to insulating material, but whether it's batt, blown-in insulation, foam board, or spray foam, you need to provide enough R-Value, or insulating value to keep the cool air from coming in.
COST: It will cost you between $1.50 and $5.50 per foot to insulate an attic depending on what insulation material you choose.
Over the years, roofs may sag, and need repair and reinforcement. This ensures the long term liveability of your home and adds structural value. While not flashy, a sagging roof needs to be addressed.
5) Solar Panels, Roof and Gutter Replacement
How do you know it's time for a new roof or gutters? Take a look up – are your shingles buckling, curled, or missing altogether? That's a sign it's time to re-shingle. Does water leak between your gutters and the wall? That's a sign of needing new gutters. Both these replacements prevent damage to your home and are good investments for the long-term maintenance of your home and show well to potential homeowners. However, these repairs are considered maintenance, not upgrades, and potential buyers see these as easy repairs they can do themselves so they may not affect the selling price as much as you would like.
Solar panels are hot! Buyers may hesitate to have them installed themselves, but will be attracted to houses where the solar panels are installed already. With the push toward electric vehicles and a greener economy, solar panels on the roof are finally catching up to the investment costs.
Consider a metal roof – it pairs well with solar panels because odds are, you won't have to do a roof replacement before the lifespan of the panel's end. As long as you choose your material carefully, have it installed properly, and choose a roofing system with a good warranty, you'll have a good roof.
6) Embrace Smart Home Technology
We are talking about smart devices like security cameras, smart locks, smart thermostats and water leak detectors. This is an easy upgrade and market research indicates that homebuyers are looking for smart devices in a home for convenience, energy management and enhanced security.
7) Finishing Your Basement
Finishing a basement is not an easy task, but potential buyers consider the useable square footage of a home when shopping. A finished basement is an investment that can add a lot of value to your home, but you will want to make sure that you've insulated properly, followed Winnipeg by-laws, and protected against moisture. Remember that you will need several permits for a job like this and it's best left to the professionals at ACR.
COST: The average basement reno can cost you anywhere between $50-$90 a square foot, depending on your finishes and if you finish a bathroom. According to Remodelling Magazine, you can expect a 75% return on investment for your basement renovation.
8) Kitchen Remodel
A kitchen renovation, if done right, is sure to add to the value of your house. You will enjoy an even higher return if you are renovating an older, outdated kitchen. This will include upgrading your cabinets, your stove and refrigerator, your flooring and even your sinks and faucets.
Keep in mind that with an ageing population—because Winnipeg's population is getting older—a kitchen's functionality and accessibility are becoming more and more important. For example, lowered light switches, countertops and cabinets can make it easier for someone older or with a disability to navigate around the kitchen if they are in a wheelchair. Cabinets installed with a hydraulic system can allow a homeowner to easily move them up and down, ensuring they're accessible no matter your mobility level.
According to Remodeling Magazine, you can expect to recoup over 80% of your investment in a kitchen renovation. So this is a great project to enjoy while you live in the home and prepares you for the future sale of the home.
The value returned on projects varies, and while these projects are all great options, look to the future living quality of your home as another factor. Will this renovation improve our lives while returning our investment in the future? IF the answer is yes, contact us and we'll help you make it a reality.